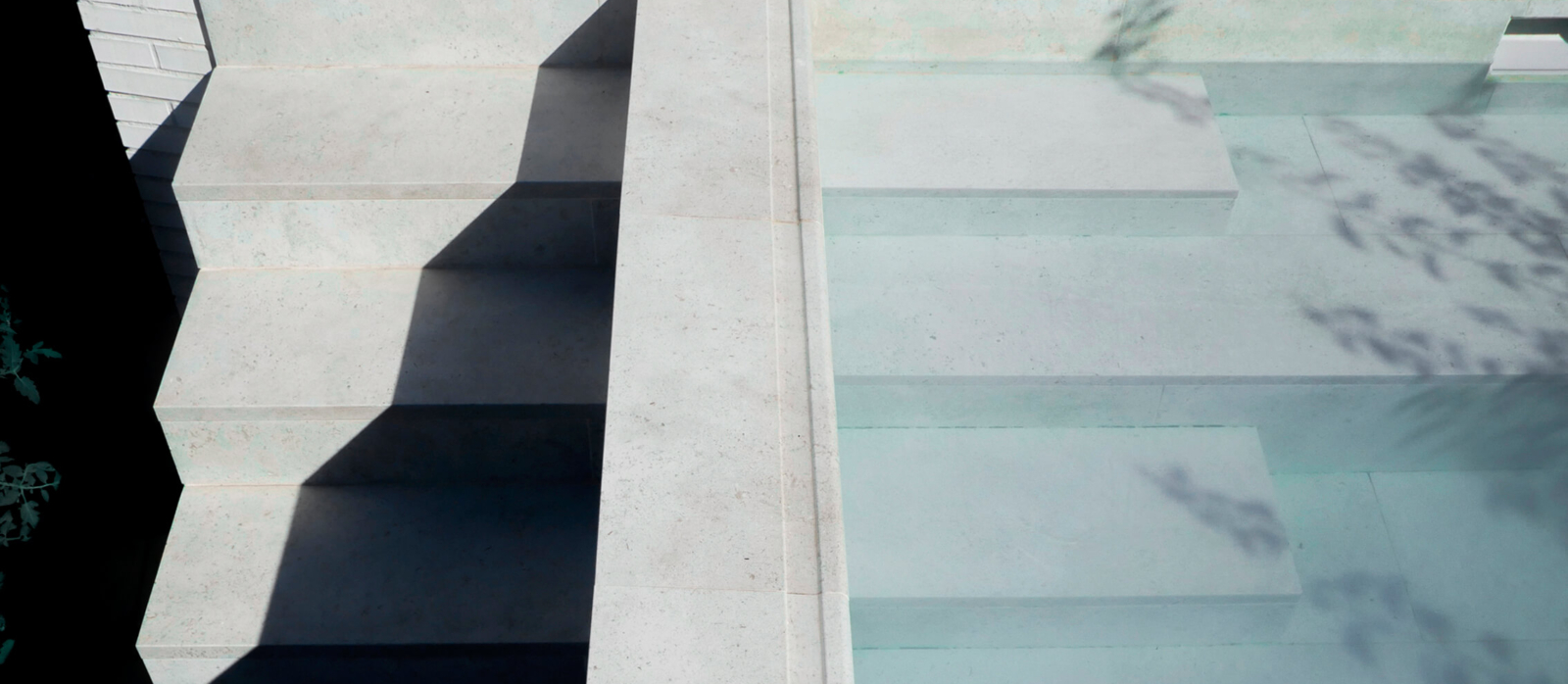 This is how we work, adding value to your ideas
01
Initial contact
The first thing is for us to get to know each other, for you to tell us what you need, whether it is consulting services regarding the purchase of a plot or building, a technical report or the design and construction of your home.
We will talk about important aspects that must be kept in mind from the outset (regulations, budget, paperwork, etc.) and we will find the best way to proceed with your project. We will go step by step to make sure that certain common mistakes are avoided.
02
Personalised fee proposal
Since each case is different and we like things to be clear, before we move forward we will draw up a fee proposal for the services you need. It will reflect each of the phases of this process, any other related expenses, an implementation plan and an estimate of the dates and costs of construction.
If you decide to continue on this adventure and place your trust in Yedra, we will get to work on your project right away.
03
More about you
We will want to know more about your ideas, your expectations and your way of life. We will talk with you about how you live, who you live with, your likes and dislikes, your interests, your needs. We will look at different images and discuss spaces, materials, heating systems, etc. in order to adapt our proposal to you and your circumstances.
We will explain the urban planning scheme and the administrative steps that must be taken. And we won't forget that the whole process must be viable with the economic resources available to you.
04
The place, your place
If you don't yet own the land or building, congratulations! You are at the best possible starting point for beginning this process and being able to make decisions without financial obligations or responsibilities. At Yedra we can help you find your place in the Albaicín, in Granada or wherever your dreams may take you.
We will study crucial factors such as orientation, climate, current state of the plot or building, accessibility, etc. And we will obtain the survey data we need to work on the proposal.
05
The preliminary proposal
We will take everything you have told us about yourself and the site's conditioning factors to draw up a preliminary proposal as close as possible to your dream, while complying with urban planning regulations. We will present the proposal to you in our office, where we can discuss, clarify and adjust any aspects as needed. Of course, you will be given a copy of the proposal to consult whenever you want.
This phase concludes when we have agreed upon a design that meets all your needs, that fulfils all the requirements and that you love!
06
The detail design
This is a phase of office work in which, now that we have a clear grasp on what you want, we draw up the technical documents necessary to define it. We will determine whether this phase needs just one stage or if it is better to divide it into two stages, a Basic Plan and an Execution Plan.
The materials and construction details will be specified in these technical documents and, again, you will be given a copy and any questions you may have will be answered, so that everything is crystal clear before construction begins.
07
Administrative procedures
When the detail design is done, the next step is to request the appropriate permits and authorizations required by the different levels of government (municipal, regional and state).
We know that these administrative procedures,  unfamiliar to the majority, can be daunting. They often generate stress as well as delays in the timeline. That is why we explain all the documentation that must be prepared and we assist you in submitting it. We make this step as easy as possible so that it doesn't become a problem for you. We have a lot of experience in this area.
08
The building contractor
One issue that tends to cause a lot of worry is choosing a contractor: one that is highly professional, trustworthy, able to meet deadlines, etc. Expectations can be many and varied. The question is finding the one most suited to your interests and priorities, and that is where we can help you.
Once we have the permits from the authorities, we will ask at least three building companies to prepare quotes for your project. Then we will help you compare them and choose the best one for your situation.
09
The building work
When the much-anticipated moment finally arrives and what we have designed together finally starts to become reality, it is very important that a qualified professional be in control of the project and direct the personnel working on it. This is how we make sure that the results look like the plans and, especially, that the process is a positive experience.
So that you don't have to worry about these matters, we will oversee the building materials and methods. We will also monitor expenses.
10
Project completion
You have to realize that when the work has been completed, a few steps remain before you can move in. You will normally need to obtain a Certificate of Occupancy from the municipal authorities, as well as documents related to service installations and connections, compliance with energy efficiency standards, etc. You may need to present the building's construction records and the updated entry in the property register. Most likely, the services of a notary will be necessary.
If up until now everything has gone as planned, this shouldn't take much more time.
11
Interior Design
At last the time has come: you can move into your house. Enjoy it and, if you wish, conclude the process we began together to bring your home to life.
But if you have doubts, your ideas aren't well-defined, you're short on time or energy, or it's simply not your thing, we can also help you choose or design the furniture, textures and finishes best suited to your place, your style, your situation.
12
Feedback
As a final step, we would like to hear your thoughts about the whole process we have been through together, what you think of how we work, what the experience has been like for you and if, in the end, the results are what you hoped they would be.
Your opinion is important to us. It will help us grow and improve future experiences with others who use our services.